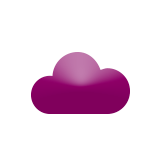 Hosting – Cloud
Outsourced IT Infrastructure Hosting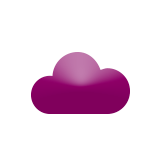 Hosting – Cloud
Outsourced IT Infrastructure Hosting
Hosting – Cloud : your applications and data accessible everywhere
OPSYRE's business consists of hosting infrastructures through numerous independent data centers in France and in the rest of the world. Whatever the size of your business and communities, it is the ideal partner to support you in the deployment of all your IT services.
Without having to make big investments, you can get the optimal answer to your needs :
high computing power,
important mass of data,
high storage capacity.
Ach partner hosting center is equipped with all the equipment necessary for its optimal operation: physical and IT security devices, very high speed internet links that provide additional protection, powerful power supply coupled with an efficient cooling system, maintenance regular and rigorous.
In addition to hosting infrastructures, partner data centers bring together a large number of operators with varied specialties: fixed and mobile telephony operators, ISPs, IT service companies, etc. Their competition makes you benefit from the best performances and controlled costs.
The benefits of outsourced infrastructure hosting
A solution for all businesses and communities that do not have the necessary means to have their infrastructure in-house, or do not want to have one within their premises.

An option to increase efficiency and reduce costs while ensuring the security and availability of your critical data and applications. In addition, an effective Business Continuity Plan (BCP) and Disaster Recovery Plan (ARP) minimize the risk of incidents and system downtime even after a disaster.

It will provide you with the hardware layer that you need to support your services, by avoiding the need to install dedicated computer rooms with the expensive equipment they imply and to ensure their maintenance : servers, storage arrays, modules of Internet connectivity.

Flexibility guaranteed: if your needs change (scalability, expansion, launch of new services …), the adjustment of the resources available to you is without constraint with a reduced time of availability.